The race is on for a bumper harvest of boosters!
By pitting your level-passing prowess against other players, you can collect in-game tools to help you power through those tricky levels.

How do I take part?
Harvest Rush recognizes your progress while playing levels in the game. When the event is active, you'll be advised which type of Cropsie to collect for the event. Once you've collected your first one - you're in!
From here, just keep collecting those Cropsies and they'll count toward your total and placement in the leaderboard. Keeping a high place on the leaderboard will earn you prizes!
The event will have a timer on it, to give you plenty of time to stack up those totals. You can check the timer for the event by tapping the 'Events' button on the main map screen, to see how long before the race ends.
What can I win?
By checking your place on the leaderboard, you can see whether you're due to receive a prize. Next to the top positions on the leaderboard you'll see the current totals of each player and the prize they're due to win if they finish the race in that slot. Remember: the event has a time limit and other players will be taking part too, so your position could change. Keep checking back and topping up your collected Cropsies total to keep in the scoring zone by the time the event ends.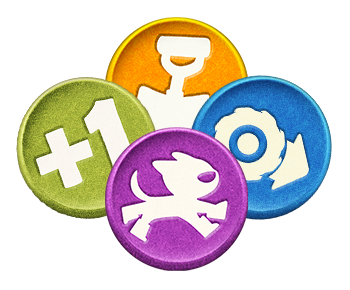 When can I play?
Harvest Rush is visible in your Events tab. By tapping the Event button you will also be able to see the time remaining for the event and access the leaderboard for the event to check on your position.
Jump in early and start harvesting the Cropsies needed, then reap the rewards for the fruits of your labors!