The rabbit will appear on levels where you need to collect carrots.
He'll often pop up and eat a carrot right at the point where you'd make a match, so will hold-up your efforts to pass the level.
To tackle the rabbit, make matches next to him and this will stun him for a couple of turns. While he's stunned, match more carrots so that when he moves and pops up again, he doesn't interfere with your efforts!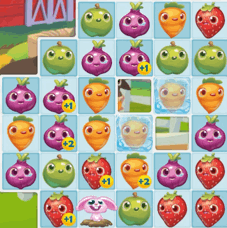 Image shows a match next to the Rabbit that stuns him and prevents him from moving for a few turns