Match 3 eggs in a row to produce one cracked egg.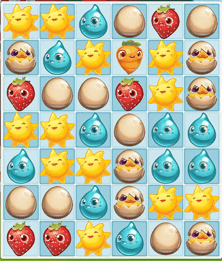 -
Match 3 cracked eggs to collect a chick!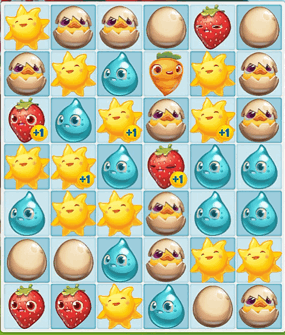 Chickens may appear on the level too, so match Cropsies next to the chickens and they'll lay an egg too.
Use the Shovel booster to crack individual eggs. You'll still need to match them to collect the chick!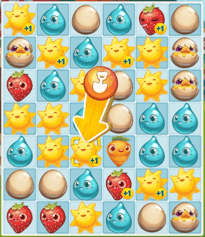 -
Or try the Egg Cracker booster to crack all uncracked eggs. Matches are still needed to create the chicks!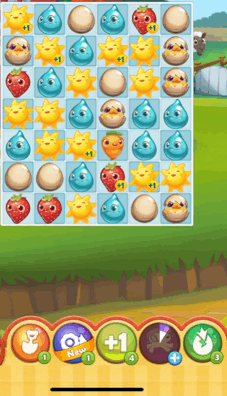 -
Keep matching, hatching and dispatching the chicks to your goal totals!