Ignite fireworks and launch them to collect them toward your level goal.
You activate a firework by making adjacent matches.
First, light the fuse by matching Cropsies next to the firework. Each time you make a match next to the firework, the fuse will burn down a stage.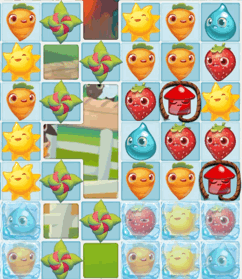 When the fuse is fully burned down, the firework will launch and land on another item.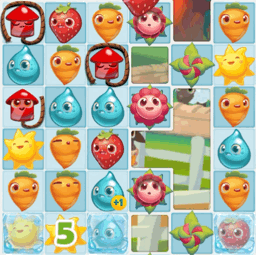 This can remove a blocker, collect an item or even trigger another firework!
Pro Tip: Fireworks can be used to reach areas that are otherwise hard to get to.