Every time you make a move, the counter on a bomb will count down. When the counter reaches zero, the bomb blows up and sucks in some of your collected Cropsies!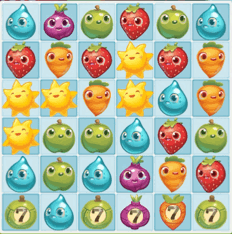 Image shows green apple Cropsies matching to clear a bomb, but all unmatched bombs 'ticking' one number down on their timers.
This can make hitting those collection targets even harder, so be sure to remove the bombs as soon as you can.
Match bombs with Cropsies of the same color to get rid of them.