The alligator is made by matching, cracking and opening the alligator egg in the same way as the baby chick.
Match three nested alligator eggs to produce one alligator egg.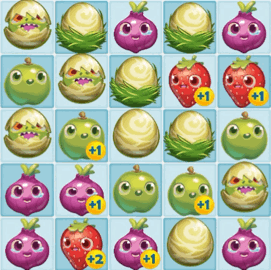 -
Match three alligator eggs to create a cracked alligator egg.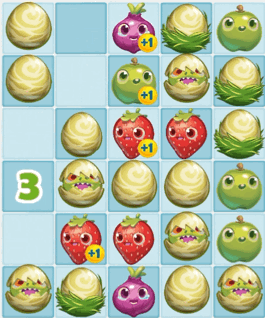 -
Finally, match three cracked alligator eggs to release the baby alligator!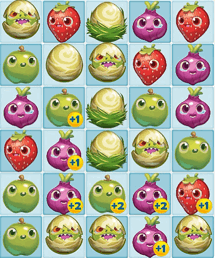 -
Pro Tip: The shovel and egg-cracker boosters can also be used to crack eggs.